The Extendify platform is fully white-labeled and extends your branding into WordPress. This branding is present both in the initial user onboarding through Extendify Launch, as well as in the WordPress dashboard through the Extendify Site Assistant.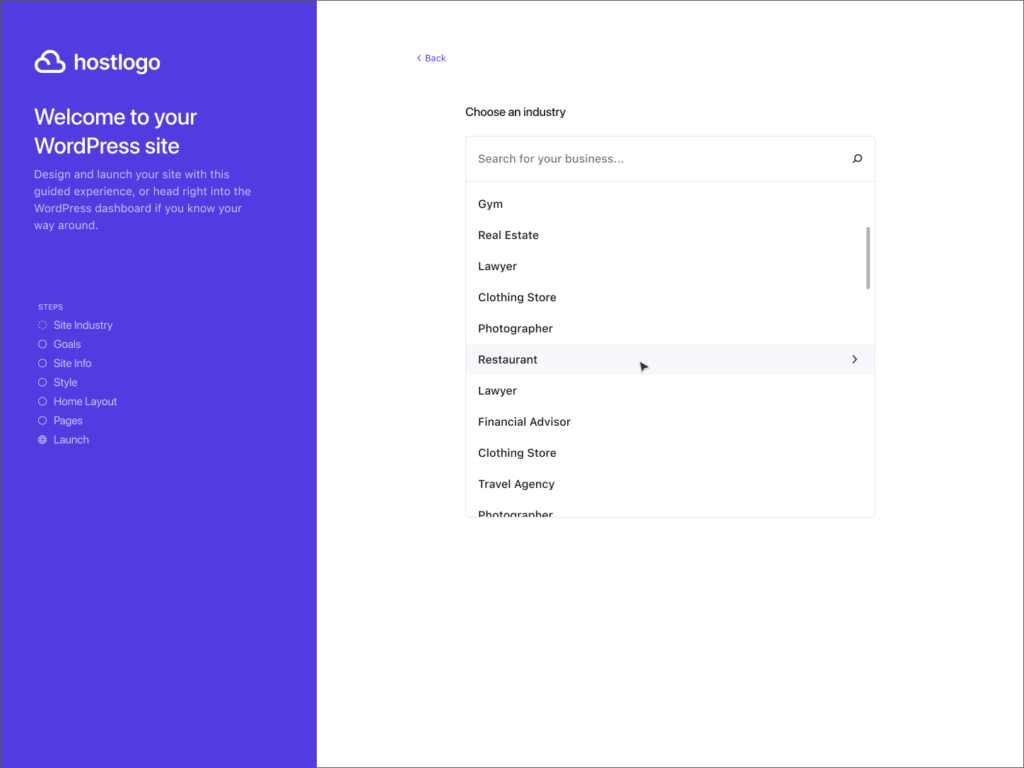 Logo
Extendify uses white or light-colored logos for consistent and accessible branding across the experience. Please follow these guidelines when submitting a logo:
Filetype: PNG
Color: White or light-colored logo with a transparent background
Orientation: Horizontal logos work best to provide sufficient spacing and visibility
Size: Minimum 300px width and height
Brand color
Extendify uses dark background colors and white font to offer a beautiful, functional, and accessible experience for all users. When submitting a brand color, please select a dark color that contrasts well with white text.
To confirm the color is accessible, you can enter it into this contract checker to verify that the color at a minimum passes WCAG AA for normal text when contrasted with white (#FFFFFF): https://webaim.org/resources/contrastchecker/