Activate, retain, and grow your WordPress hosting customers.
Simply preinstall Extendify to supercharge your hosting with a modern WordPress experience.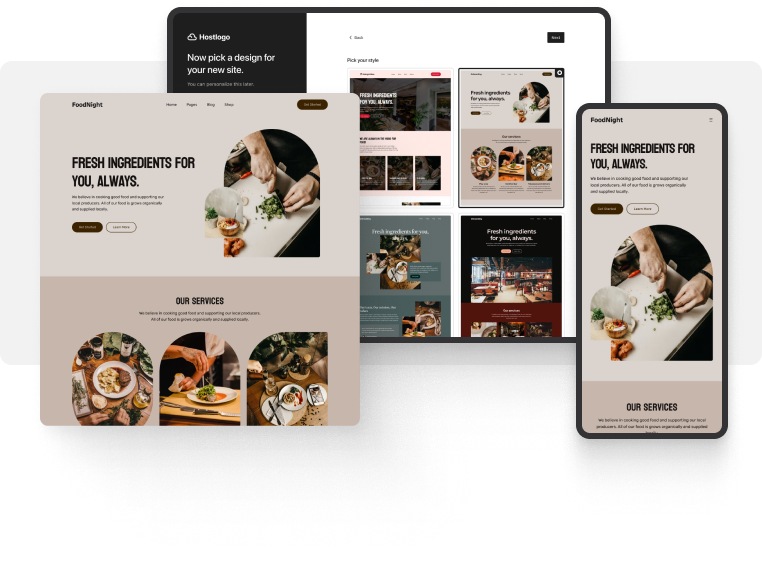 Extendify is the most advanced WordPress experience ever built.
WordPress is incredibly popular, but most new users don't know how to get started. As a result, over 50% of new WordPress customers churn. Extendify Launch is the easiest way for businesses to create a beautiful and effective WordPress site.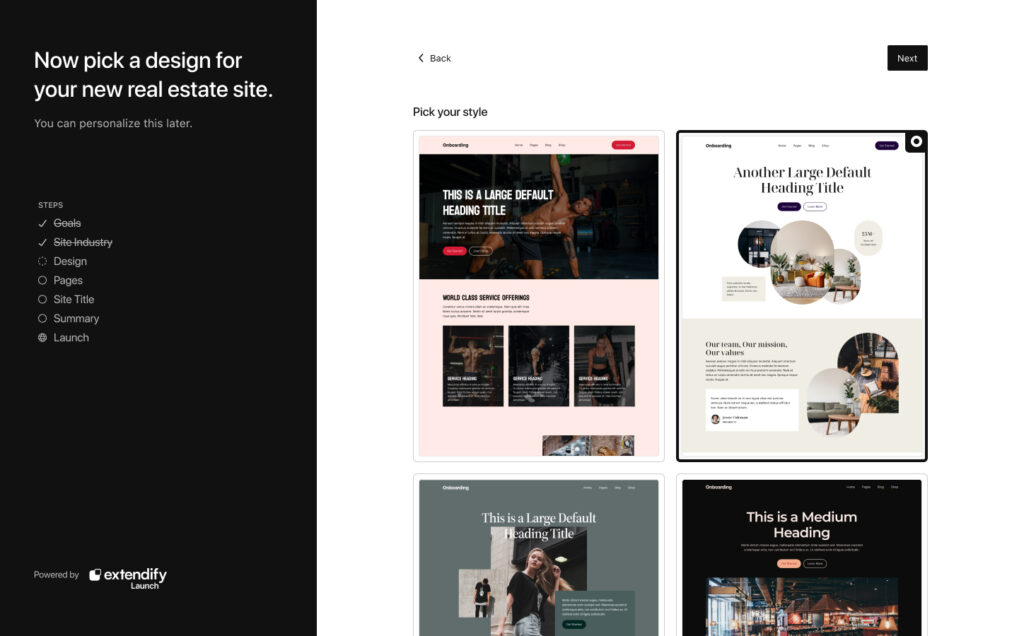 Products Your Customers Will Love
We give customers the tools they need to create a beautiful, professional-looking website in minutes without worrying about any technical stuff.

Extendify Launch
Extendify Launch is the most fool-proof solution to onboard WordPress customers with just a few clicks.
Personalized site
Vertical-specific copy and images
Integrated within WordPress
Creates native WordPress sites (no 3rd party builder)

Extendify Library
Extendify is a library of best-in-class block patterns to add to your WordPress site, without a line of code. Add industry-specific patterns with a single click from the WordPress editor
Industry-specific patterns
Add to any page or post with a single click
Adapts to any theme's style
Add no bloat – uses core WP blocks

Extendify Assist
We guide users with personalized recommendations to continue maximize the value of their site, increasing lifetime value for their host
In dashboard recommendations
Guided instructions
Personalized tasks
Built 100% on core WordPress, Extendify is lightning fast, completely secure, and infinitely extensible
Sites built using Extendify are native WordPress sites with no 3rd party builder required, allowing your customers to take advantage of everything WordPress has to offer.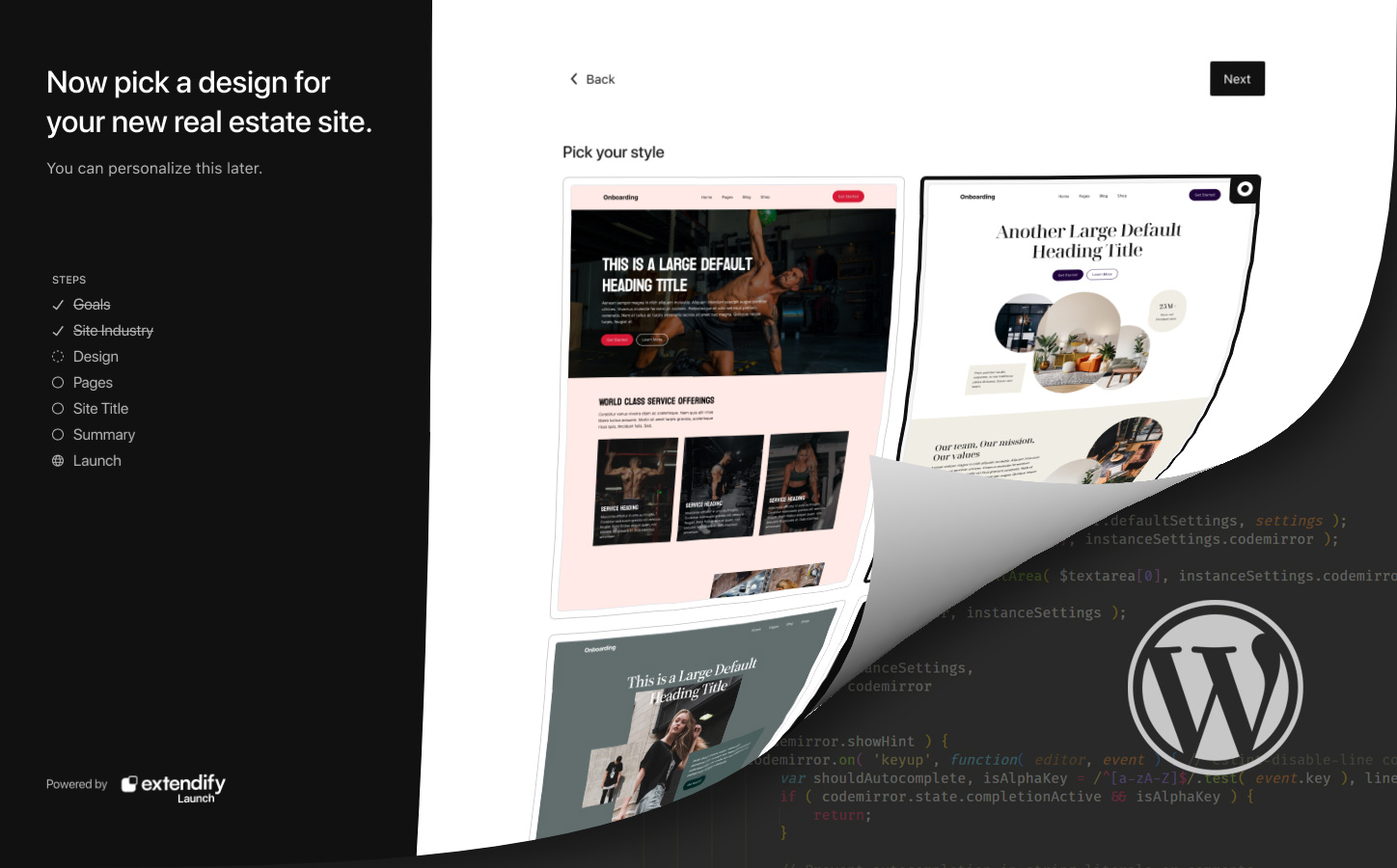 Super fast
No bloat means blazing fast sites.
Secure
No 3rd party builder means less security risk.
Extensible
Allow your customers to grow with you. Sites built wtih Extendify can take advantage of all WordPress functionality.
Contact us to explore how Extendify can help increase your customer retention