Schedule a demo to see how Extendify can help you activate, retain, and grow your WordPress hosting customers
Book your personalized demo today to see how Extendify can revolutionize your WordPress hosting business and enhance customer satisfaction. Discover the benefits of our suite of products tailored for your success:
Activate, retain, and grow your customer base with Extendify's tailored solutions for hosting companies.
Seamlessly integrate our product suite, including Extendify Launch, Assist, Library, and Insights, with your existing hosting services.
Provide a modern, intuitive WordPress experience for your customers, ensuring their success and minimizing your support costs.
"Extendify made our WordPress Hosting experience for clients 10x better"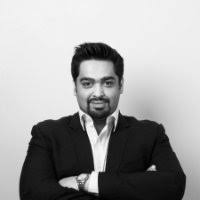 Wahid Aziz
CEO, Host Arabia Group