The ultimate toolkit for growing your WordPress experience from zero to hero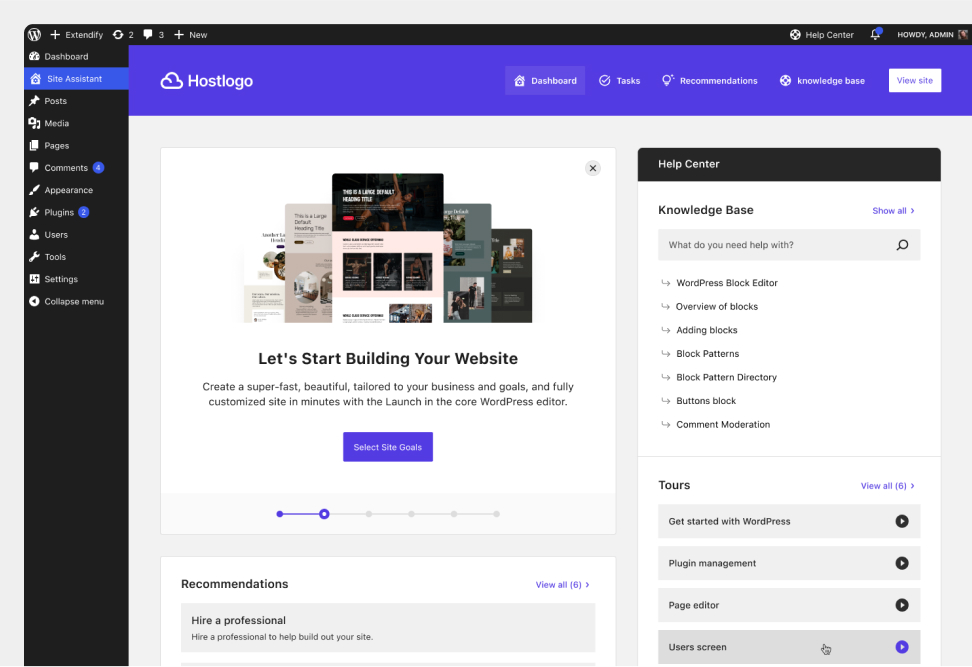 Maximize Your Customers' Website Success with Personalized Task Lists and Recommendations.
As a hosting company, you want your customers to have a successful website that they can be proud of, and the Extendify Assist is here to help you achieve that goal.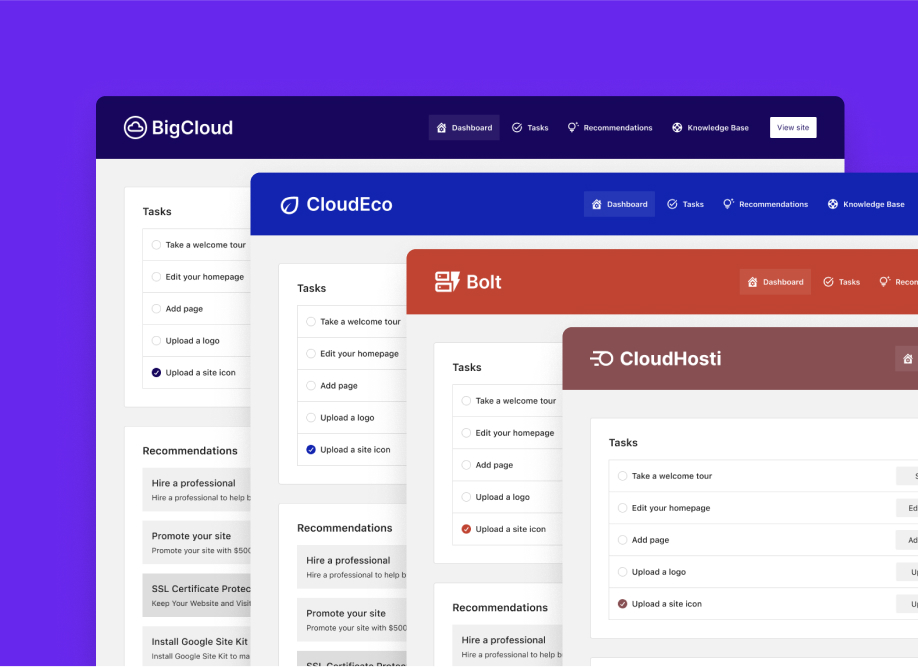 Host Branded Dashboard
Keep Your Brand Front and Center
Customize the Extendify Assist dashboard with your logo and brand colors for a seamless experience. Your customers will feel more connected to your brand throughout their website building journey, keeping them engaged and satisfied with your hosting services.
Help Center
Learn, Discover, and Succeed
Help Center empowers your customers to learn WordPress and build successful websites with ease. With articles, tours, and quick links, they'll have everything they need to succeed, reducing your support costs and keeping them connected with your brand.
Knowledge-Based Articles
Help Center offers a comprehensive collection of articles to help your customers learn WordPress and build successful websites. From setting up their first website to advanced customization techniques, our articles cover a wide range of topics to ensure that your customers have the information they need to succeed.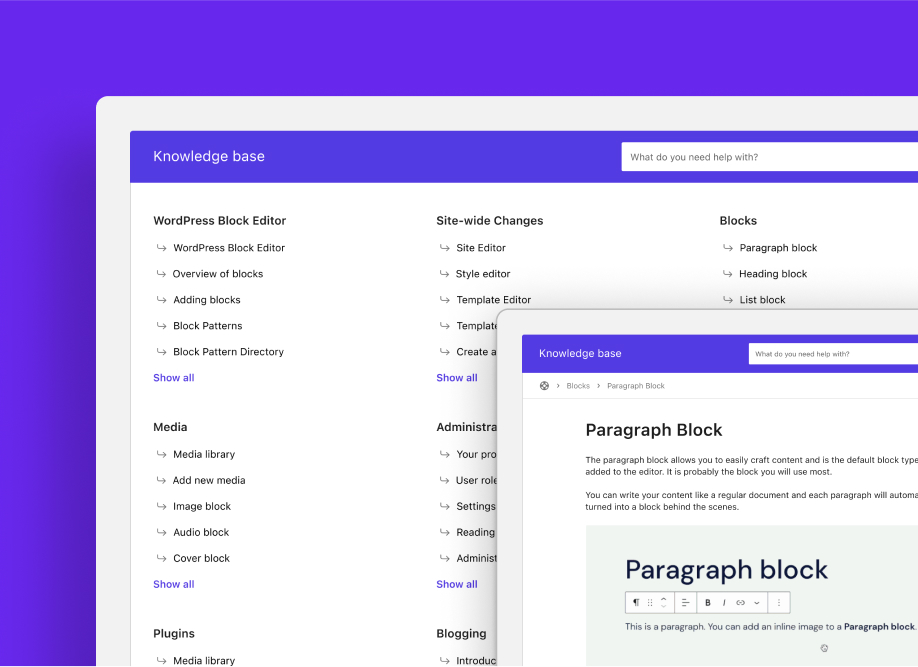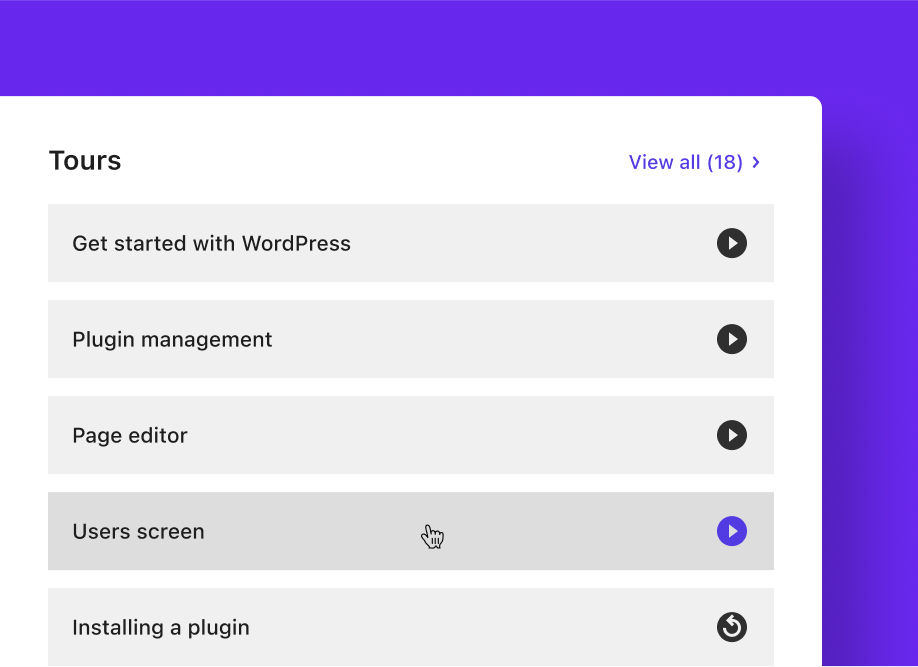 Tours of WordPress
Step-by-step guided tours of WordPress's features and functionalities are designed to help your customers navigate and utilize the platform more effectively. With easy-to-follow instructions and interactive demos, your customers will be able to quickly and confidently master the ins and outs of WordPress.
Tasks
Launch Their Website with Confidence
The Task list is tailored to each user's specific goals, providing a step-by-step guide to building a successful and highly functional website. With the Extendify Assist, your customers can launch their website with confidence, knowing that they've completed all the necessary steps for success.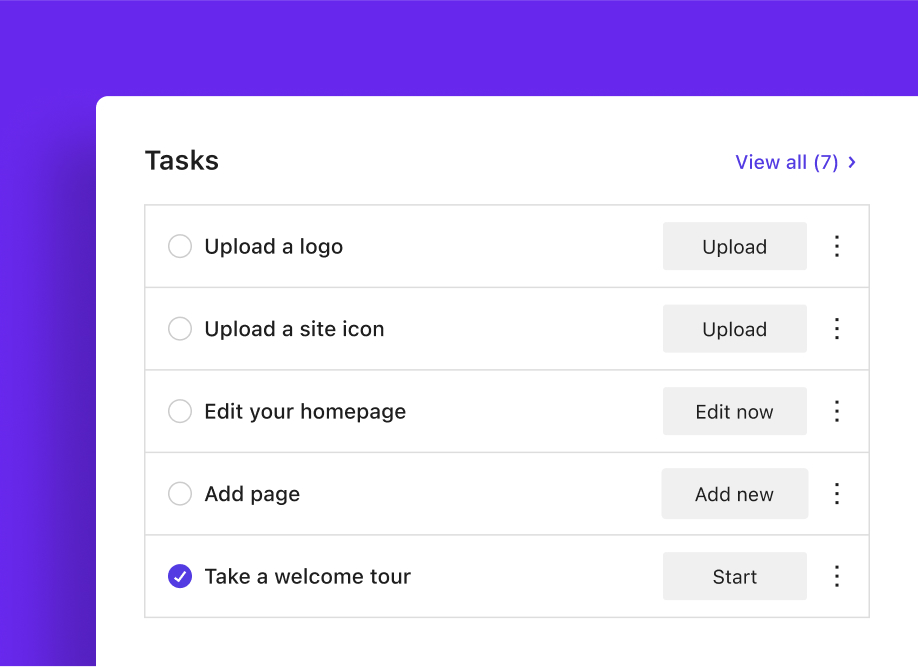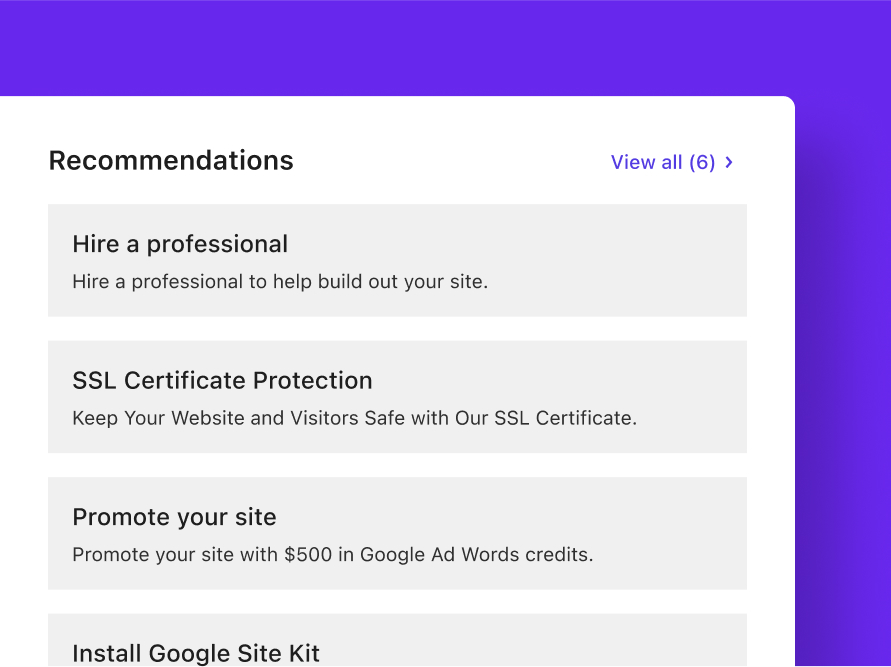 Recommendations
Personalized and Relevant
Personalized recommendations are based on the user's website and goals, helping them to make the most out of their WordPress experience. As a hosting company, you can also include additional suggestions, tailored to your customer's needs, to keep them engaged and satisfied with your services.
Unlock Growth Potential: Activate, Retain and Grow Your WordPress Hosting Business
Let's discuss how Extendify can boost the growth of your WordPress Hosting Business.