Extendify Launch is the best way to onboard WordPress customers with just a few clicks
We give customers the tools they need to create their own beautiful, professional-looking website in minutes without worrying about any technical stuff.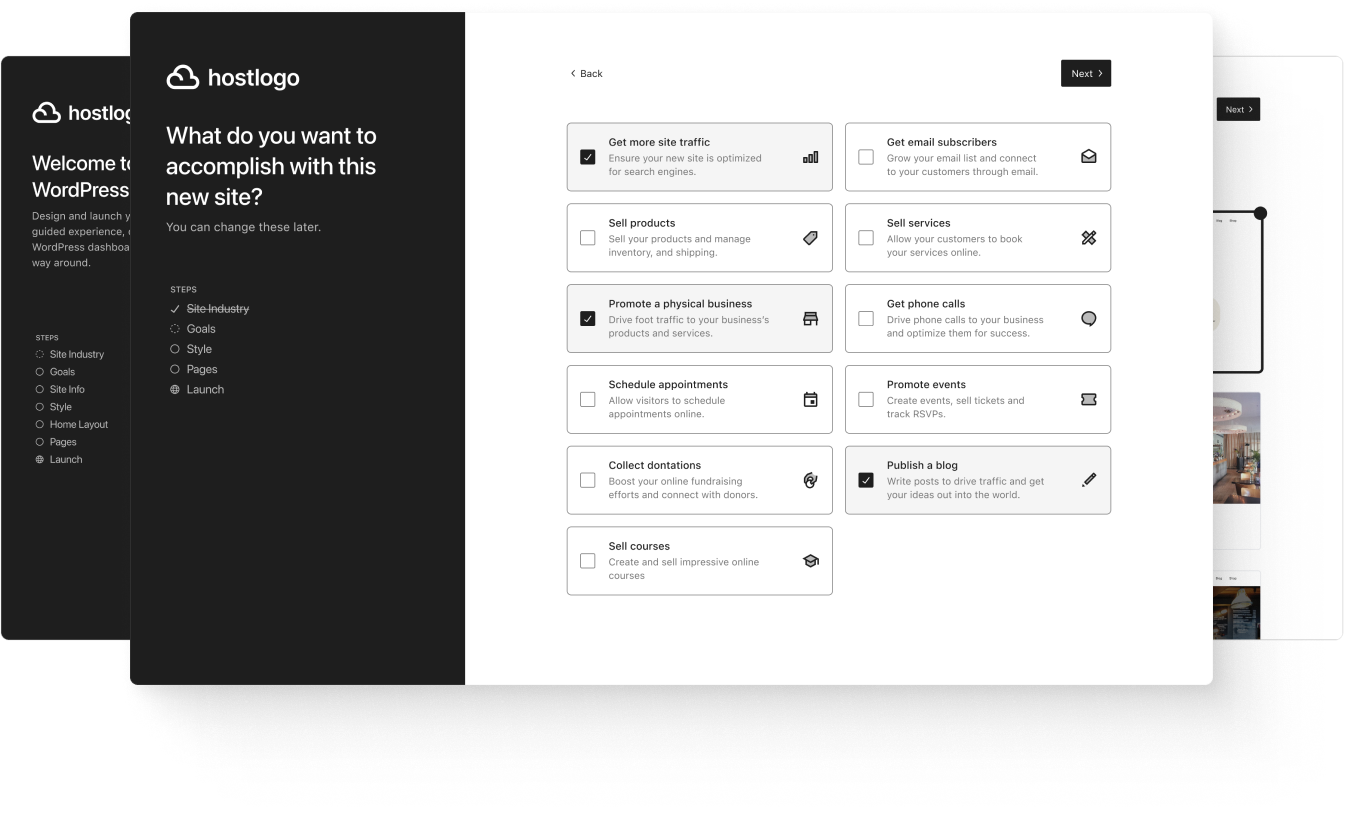 Extendify Launch lives within WordPress and is ready to go the first time a user logs in to create their site

Host-branding gives users a seamless experience
Add your logo, customize the colors to promote your brand and give users a sense of continuitiy after signing up
Built directly into WordPress
Customers enter Launch as soon as they log into WordPress, helping them reach important success milestones quickly.
Our guided flow creates a personalized site for new customers in minutes
We ask customers about: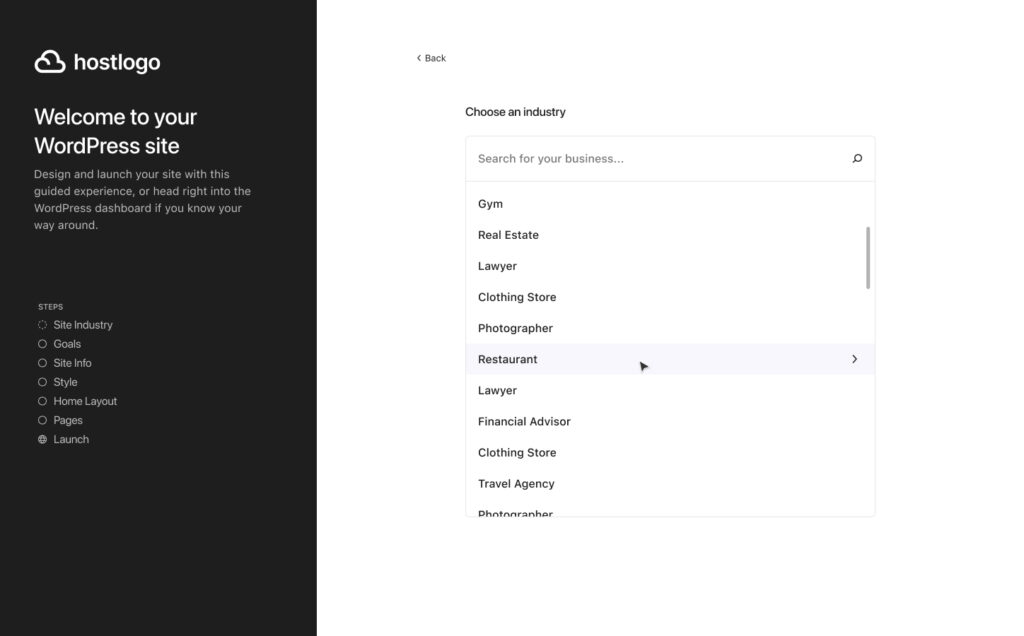 Site type
From a plumber, bookstore, vetrinarian, community center, news site, or online store, we deliver a site that matches what customers are building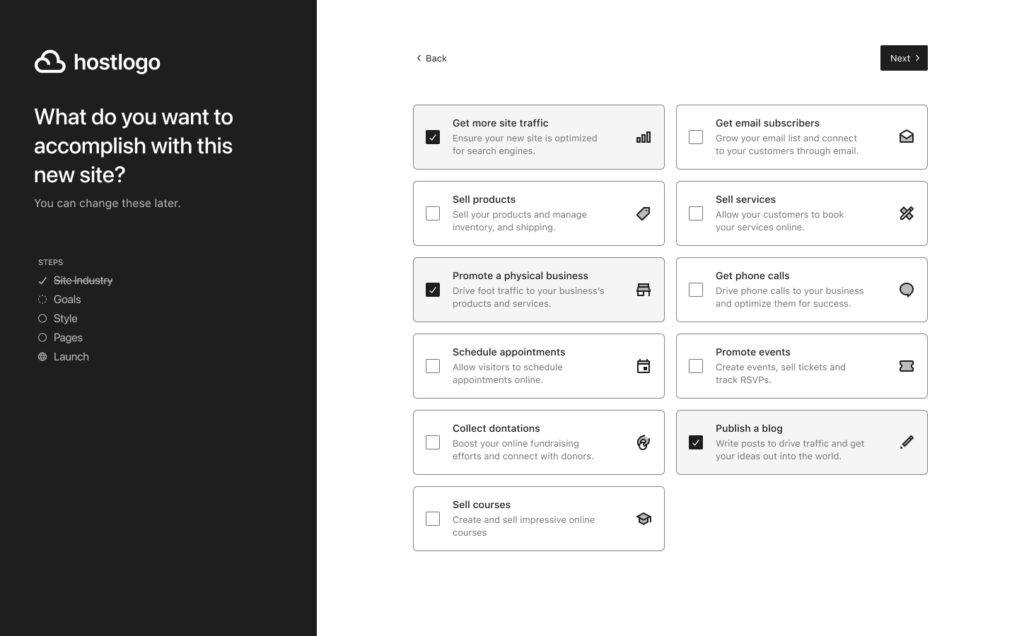 Goals
A website will serve a purpose for customers. Knowing their goals allows Extendify to create a site that help them succeed long-term.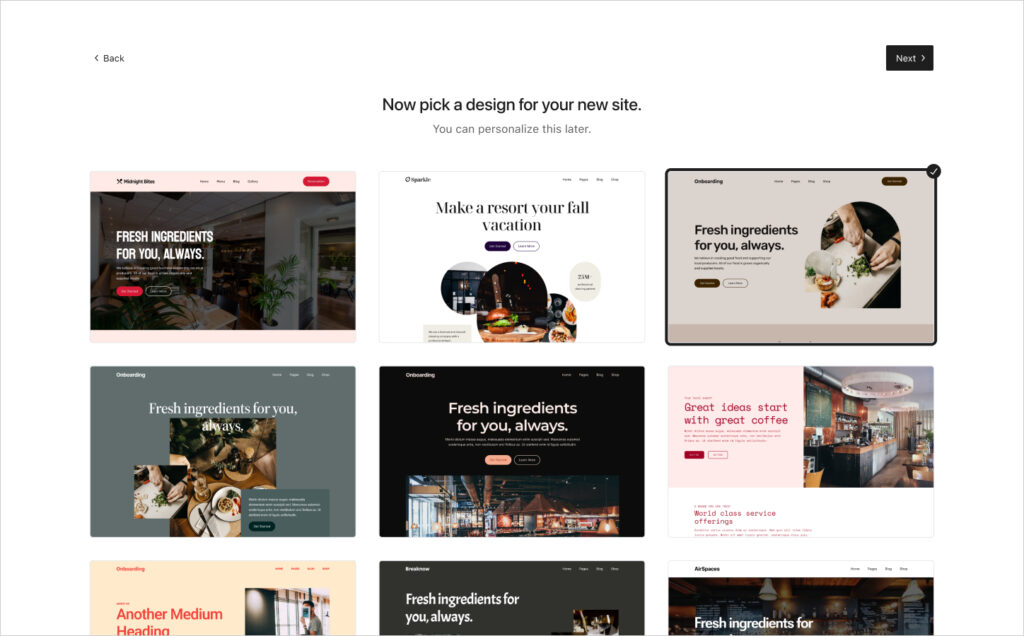 Design preferences
Bold, minimal, bohemian, and everything inbetween, we give users a range of styles to choose from. All can be easily edited after the fact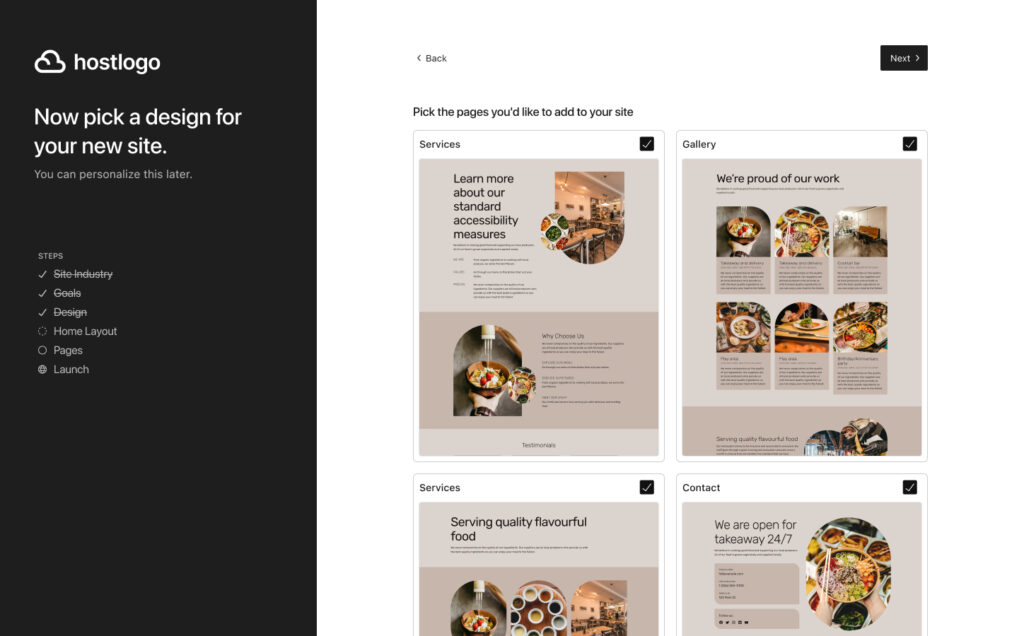 Pages
We recommend pages to be added to the site, but customers can customize this to make it their own and always add additional pages later.
Setting them up for success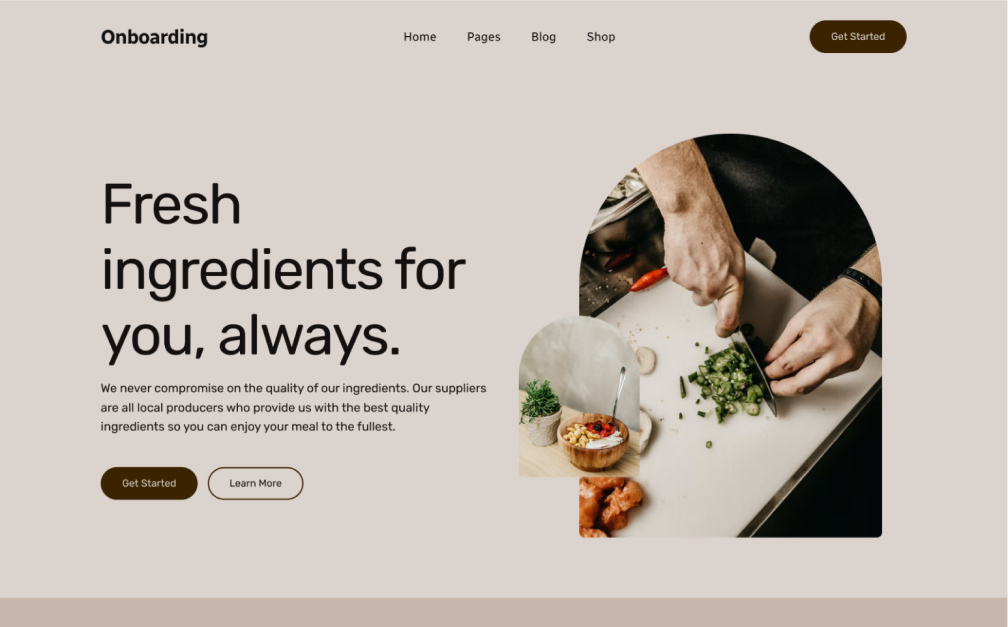 Super fast
No bloat means blazing fast sites.
Secure
No 3rd party builder means less security risk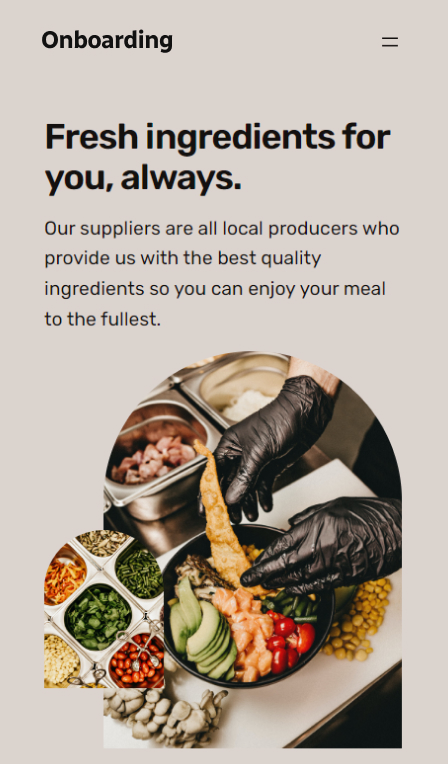 Extendify sites are native WordPress sites using the core editor. No 3rd party page builder required.
Super fast
No bloat means blazing fast sites.
Secure
No 3rd party builder means less security risk.
Extensible
Allow your customers to grow with you. Sites built with Extendify can take advantage of all WordPress functionality.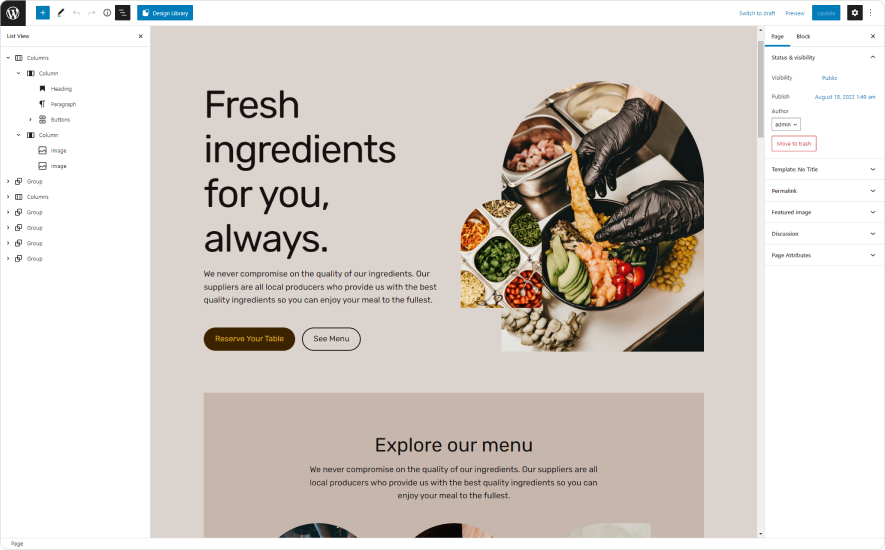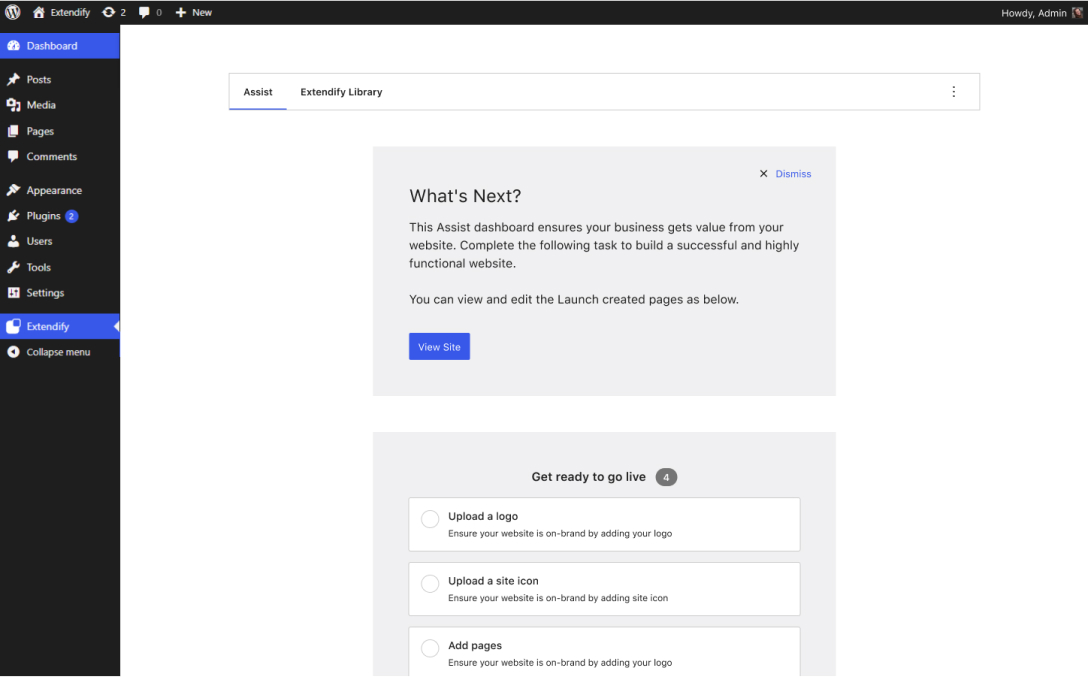 After the site is created, Extendify continues to support their goals with Extendify Assist
Unlock Growth Potential: Activate, Retain and Grow Your WordPress Hosting Business
Let's discuss how Extendify can boost the growth of your WordPress Hosting Business.