So you want to go into the brave site editing world and explore? That's great, but before you go, here are some tips to make that journey a little gentler.
Export at every opportunity

Under 'more tools and options', you can click export to download your templates and template parts. Doing this ensures you always get the files that allow you to both save a backup, but also to copy into your theme what you are working on.

Use the list view
Things can get intense quite rapidly, so lean into the list view. In this view, you can get access to all sorts of options along with reordering. It's like your overview of the entire content area.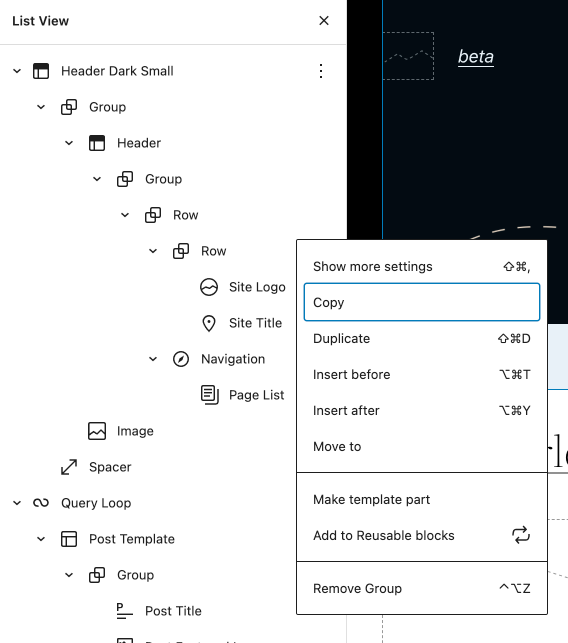 Start by changing one thing
It might be tempting to start from nothing, but adjusting an existing theme is a far easier path to learning. Why not start by using Twenty-Twenty Two and add a pattern of your own or even import an Extendify pattern?
When styling, check if you are global

It can be easy to style and think you are making changes to individual elements but then find out you changed the entire site through global styles. Always check the top toolbar to see what styling is open. They look different but can be confused.
Use the more menus
Many sections have more options. For example, you can edit far more things than you think using these dot menus. Menus are always worth exploring.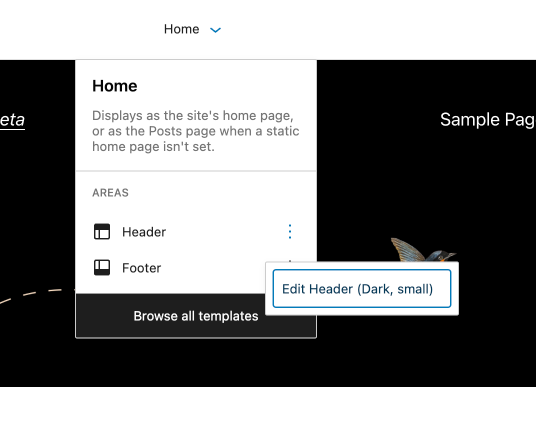 Those are just a few tips for exploring the site editing experiments; what are yours?