Extendify v1.8 is now live with a focus on AI-enabled features.
Draft AI
Extendify "Draft" functionality is a game-changer for content creation. Integrated directly within the editor, it aids users—be it business owners or developers—in effortlessly crafting content.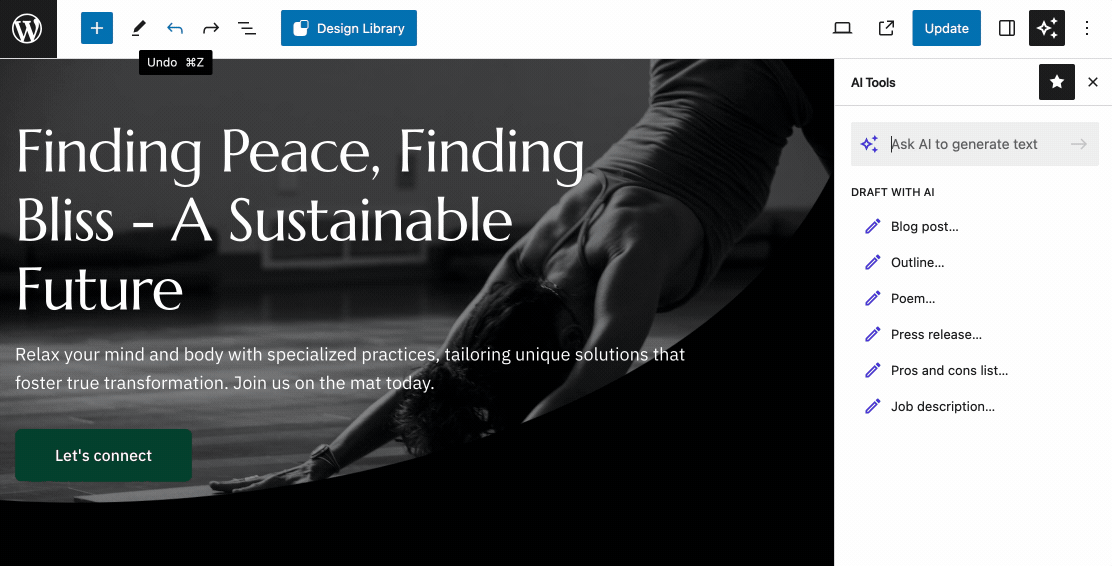 Draft is built natively into the core WordPress page editor, allowing users to write and edit copy with the help of AI without leaving the page editing experience. Draft improves site activation and increases content velocity to decrease time to success for site creators.
AI-Powered Chatbot
Support has always been a significant concern in the WordPress hosting landscape. The cost, efficiency, and user experience play pivotal roles in this scenario. Addressing this, Extendify 1.8 introduces an AI-driven chatbot.
Why is this chatbot unique?
WordPress-specific Support: The chatbot utilizes a comprehensive language model that sources information from WordPress documentation, and answers the vast majority of WordPress questions.
Contextual Intelligence: Extendify's chatbot takes into account specific context about a website, such as the WordPress version in use or the currently active theme. All this happens with user privacy in mind.
Effective Support: This feature ensures that users gain instant answers to their pressing WordPress queries. Such accessibility reduces support costs, improves user activation, and prevents users from branching out to platforms like YouTube for assistance, where they might get recommendations for other hosting providers.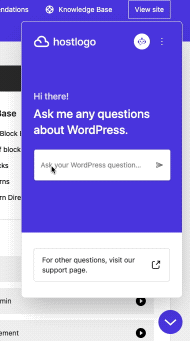 By offering immediate, intelligent support, the chatbot maintains user momentum, aiding them in the seamless development of their sites.
AI feature availability
Both the AI-powered chatbot and Draft are now available, promising to drastically elevate hosters' WordPress experience. If you're looking to activate these features for your users, please reach out to the Extendify team.
The infusion of AI magic into WordPress via Extendify 1.8 truly epitomizes the future of streamlined web development. We're thrilled to be part of this revolution, and we're eager for users to harness these innovative features to their fullest. With Extendify AI every host in the world can how tell their own "AI Story."
Other updates in v1.8
In addition to AI features, v1.8 also includes:
WordPress 6.3 optimizations
Performance improvements
Additional Site Assistant recommendation functionality